While many of us usually imagine police dogs' main job to be chasing down criminals, K9s serve our communities by helping with a variety of needs. Because of the different types of tasks that K9s help with, no one dog breed makes a better police dog. Instead, different breeds may be better suited to different jobs.
Best K9 Breeds for Sniffing
Dogs have remarkable noses. They can sniff out everything from explosive devices to whether someone has a current COVID-19 infection! Here are two K9 breeds that are exceptional with scent.
Bloodhounds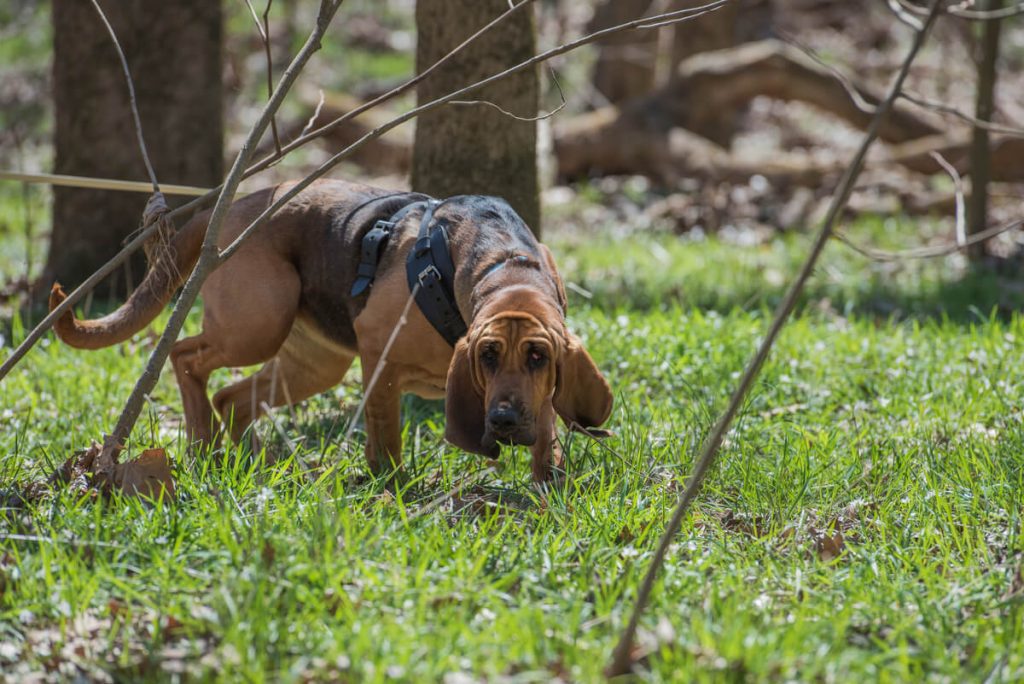 Some dog breeds, like the bloodhound, have been bred for centuries specifically for their ability to track a human or animal based on smell.
Many police forces still use bloodhounds for tracking people. Washington DC recently brought on this adorable bloodhound puppy, Bubba. Dogs like Bubba are trained to follow a human's scent based on an item that person has used or even just touched.
Beagles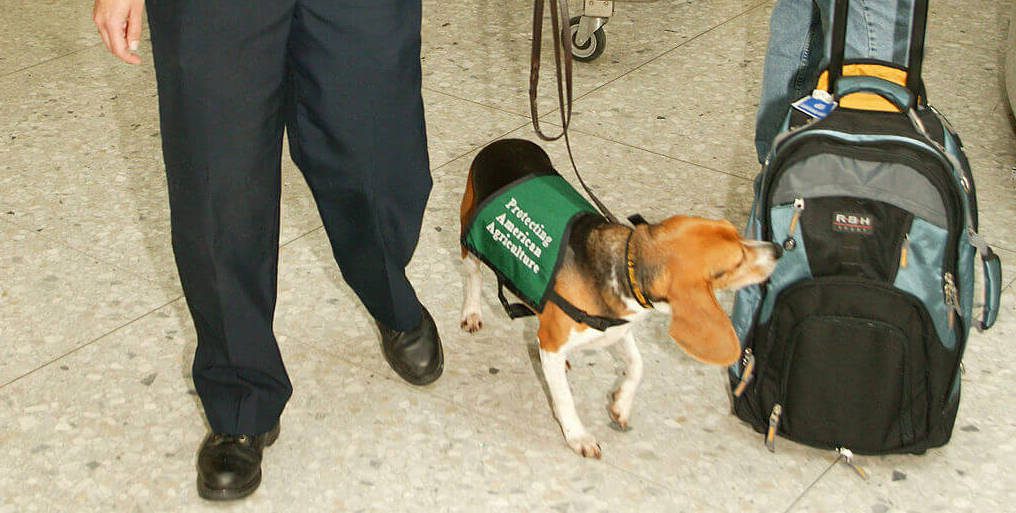 Like bloodhounds, beagles have excellent noses and have been bred for their ability to detect even very faint odors.
You might have recently seen an official-looking beagle at the baggage claim of an international airport. The USDA has an entire "Beagle Brigade" trained to sniff out agricultural products in luggage. These dogs can identify 50 different types of prohibited produce items and animal products in luggage, to make sure no dangerous diseases or bacteria enter our food chain from abroad.
Retrievers and Pointers

Labradors, golden retrievers, and pointers all make incredible explosive detection dogs. Each of these breeds is intelligent, loyal, eager to please, and easy to train.
Explosive-sniffing dogs must be able to work in a variety of environments, including at large events, at crime scenes, in schools, inside automobiles, and more, which means that the dog must be relatively calm and adaptable.
At a location like a school or at a place with many children, having a dog that's familiar and friendly may be a better option than a dog that looks more menacing. Happily, retrievers and pointers are common household pets, so children aren't typically intimidated by them.
Best K9 Breeds for Patrol
K9 patrol dogs must be smart, obedient, strong, and fast. And if they look a little bit threatening, that doesn't usually hurt!
German Shepherds

German shepherds are the classic K9, and with good reason. They're incredibly smart and eager to please their handlers. German Shepherds are also strong and fast, making them ideal for patrol.
In addition to their ability to work hard to help the police, they also act as a crime deterrent. Suspects may be more likely to surrender and comply when a German Shepherd is present.
Belgian Malinois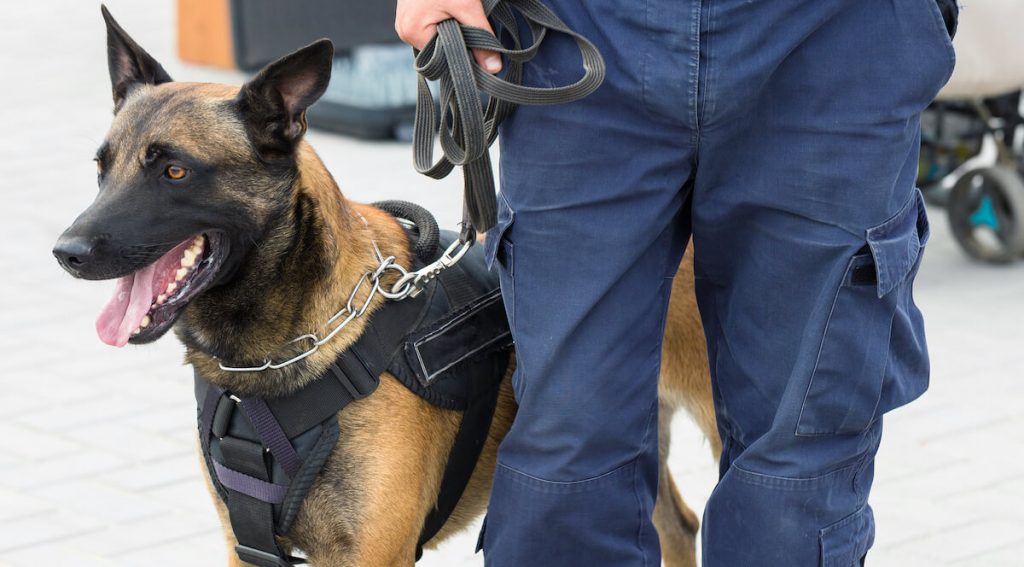 Belgian malinois are quickly becoming one of the most popular K9 breeds for patrol. Like German shepherds, they're smart, loyal, and strong. However, Belgian malinois may be even more agile than German shepherds, due to their slightly smaller size. German shepherds are also prone to hip dysplasia, which means the length of time they're able to serve may be shorter than it is for Belgian malinois.
While some people find Belgian malinois to be a bit neurotic, they are incredibly driven to do the work that they're trained to do, whether that's catch a criminal suspect or sniff out contraband.
Best K9 Breeds for Comfort and Emotional Support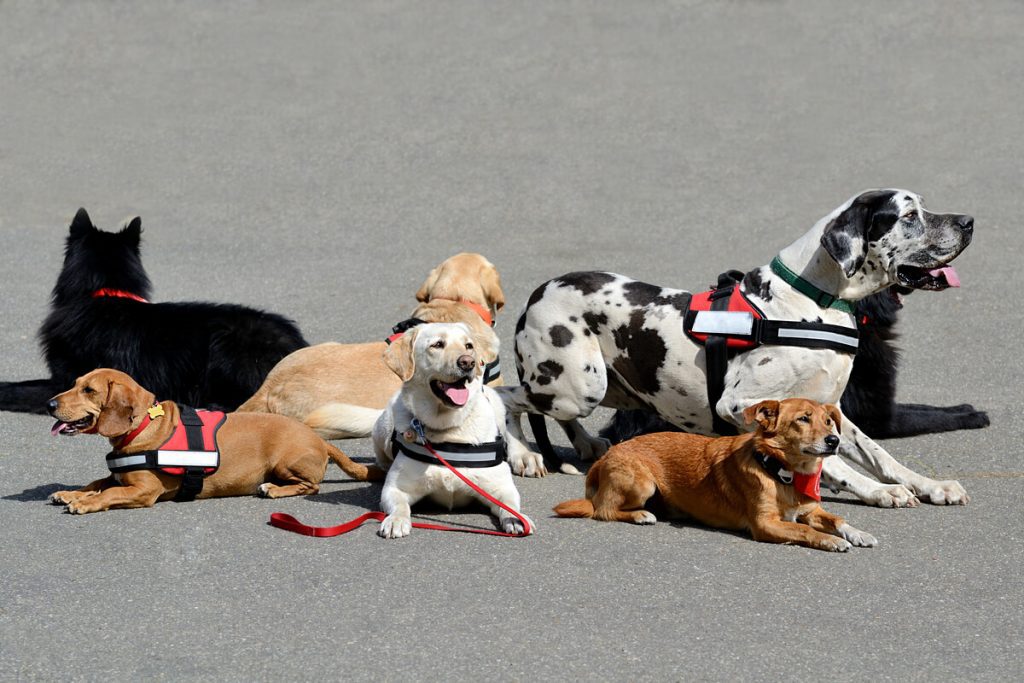 While we often associate police dogs with their ability to track down suspects and sniff out drugs and explosives, many police departments are implementing K9 units that provide emotional support to victims of trauma and give police an opportunity to build goodwill with the community.
Often called therapy dogs or wellness support dogs, these animals have the job of comforting people and providing a calm and safe presence.
Because their main job is to comfort and provide calmness, there are many types of breeds that work well as therapy K9s. Police departments across the country have used the following breeds, among others, in their therapy K9 departments. Click the links for their adorable photos.
• Sheepdogs
• Labs
• Beagles
• Golden retrievers
• Great Pyrenees
• Pitbull mixes
• Goldendoodles
• Bernese mountain dogs
PPAK9 Loves All K9s
Here at PPAK9, we support all K9s who help protect and comfort our communities. That's why it's our mission to provide them with lifesaving equipment. Please join us in saying thank you to our K9s by donating to help under-resourced police departments give their K9s the protection they deserve.
How to Help:
Learn about our lifesaving equipment
Donate to help under-resourced police departments
Support K9s
Sources:
https://www.trendingbreeds.com/why-do-police-use-belgian-malinois/
https://www.3dk9detection.com/news/defend-detect-and-deter-what-breed-of-dogs-are-used-for-bomb-detection
https://tacticalpolicek9training.com/why-is-the-belgian-malinois-used-as-a-police-military-working-dog/
https://gilbertsvillevet.com/3507-2/
https://en.wikipedia.org/wiki/Beagle_Brigade