K9 ballistic (protective) vests provided by Project Paws Alive are both bullet and stab-resistant. These vests are cut from the same Kevlar® bulletproof cloth as their human partners, covering all the vital organs.

Each body armor vest donated by Project Paws Alive is custom manufactured to fit the specific body shape of each individual K9. The vests are custom fit to 4 measurement points; the K9's neck, torso, abdomen, and length from the base of the neck to their tail which affords maximum coverage in a newly redesigned agile vest.

The new vests employ ground-breaking features like the hidden dynamic cummerbund, shoulder fit adjustments and covered zipper closure. These vests are a streamlined package allowing the K9 to move freely with minimal snag points, while offering the best options in ballistic/stab protection.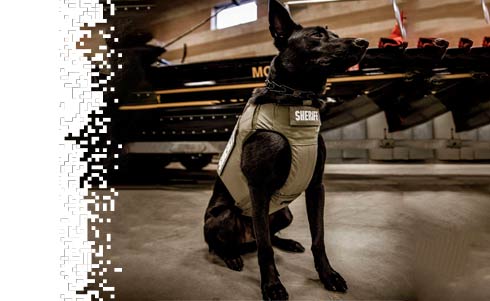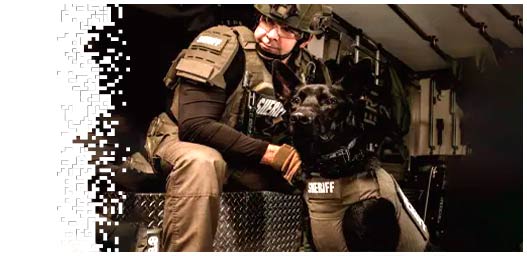 The vests are designed so that the K9s can wear the vests as long as needed without reducing their range of motion, tactical purpose, or speed. They offer outstanding ballistics with ease of movement, breathe-ability and cooling comfort in a rigorously field-tested vest.

The new 3-dimensional spacer mesh lining provides outstanding heat and moisture management to keep the K9 cool. These vests allow the K9s full range of motion and do not restrict or delay them in any way. A covered zipper closure and hidden dynamic cummerbund combine to provide a snag-free vest.

The vests are military grade ballistic levels featuring GEMINI dual purpose armor for maximum protection in the lightest weight vest available.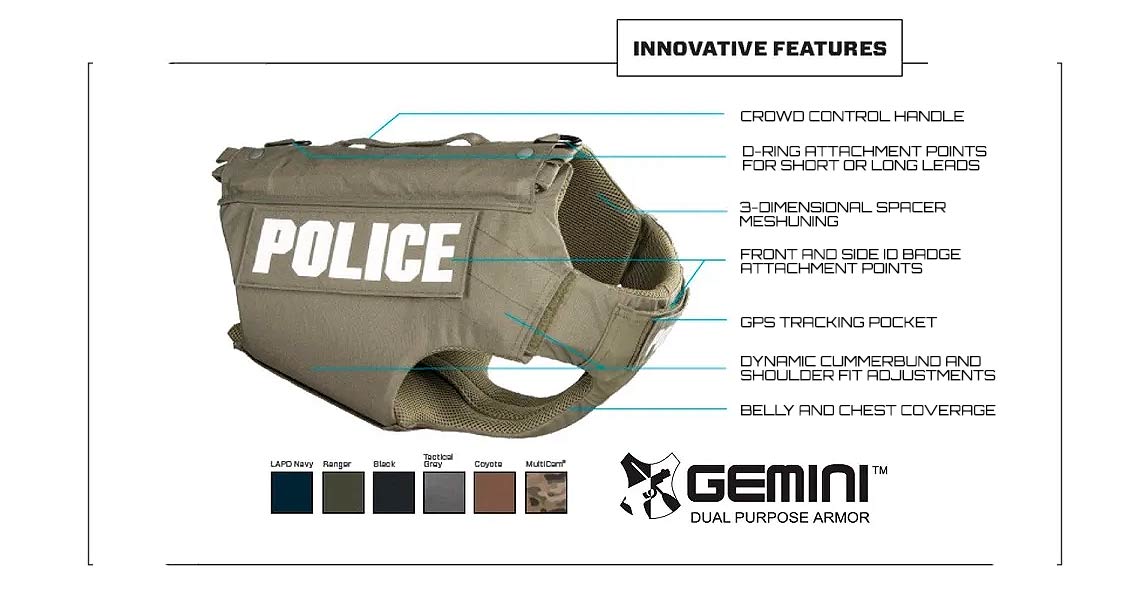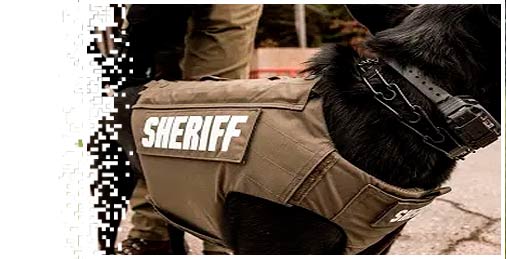 The vests are available in multiple color selections which not only enable the K9s to match their unit's dress code, but in most cases also provides the K9 a level of camouflage which is especially useful for tracking and apprehension work.

All vests donated exceeds current National Institute of Justice (NIJ) ballistic regulations. The vests are a combination of both ballistic and spike (bullet & stab) resistant with NIJ level IIA ballistic protection and level III spike protection.

These vests help protect the K9s from gun shots, stabbings, explosives, and blunt force trauma such as being kicked, punched, or beaten with a weapon or other dangerous object such as a bat or tire iron.
Many Law Enforcement/Military K9 Units do not have the budget to purchase these life-saving vests. Most agencies are prohibited from spending funds on equipment that is not for human use. There are hundreds of Law Enforcement and Military K9s nationwide that need a ballistic vest. Each vest costs $1,400.

Please help outfit every Law Enforcement and Military K9 with a life-saving protective vest.

Make a tax-deductible donation today!

---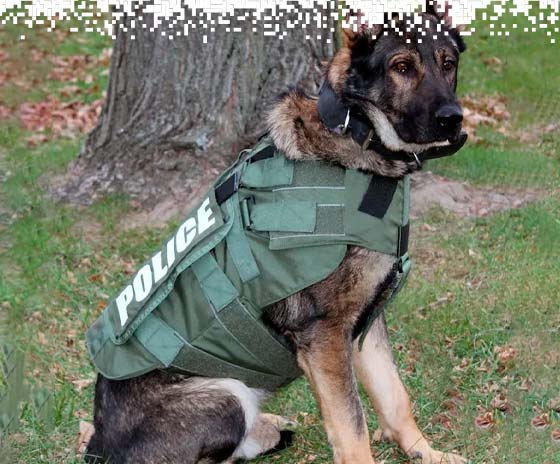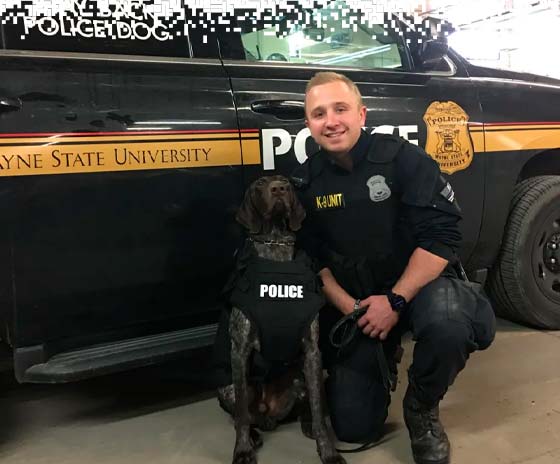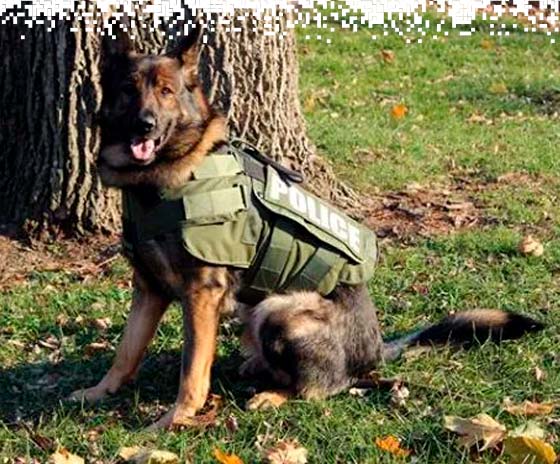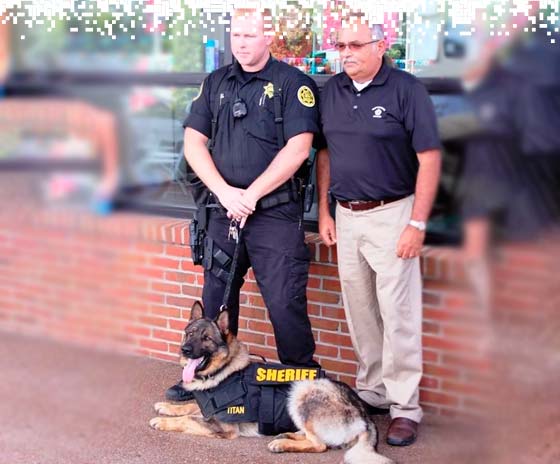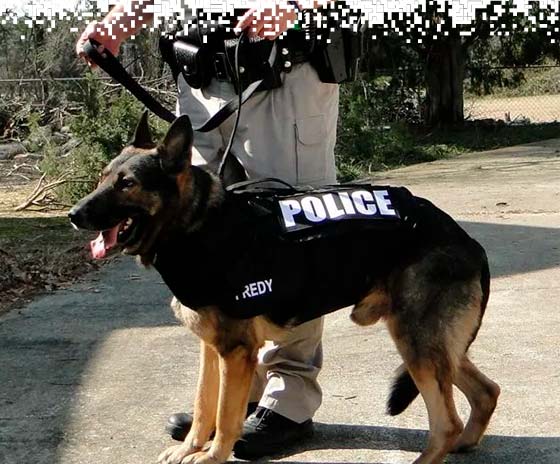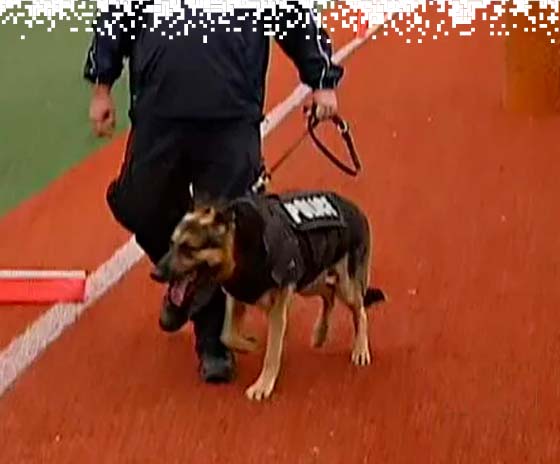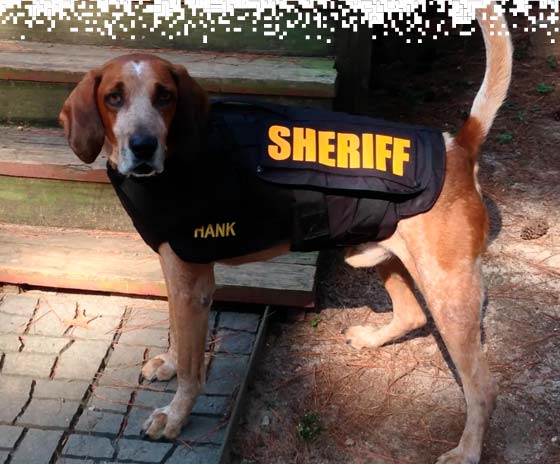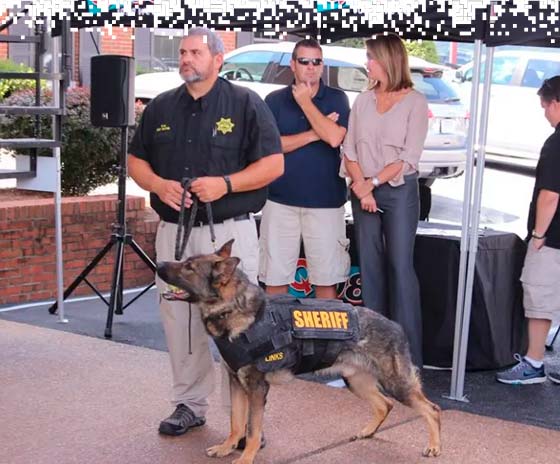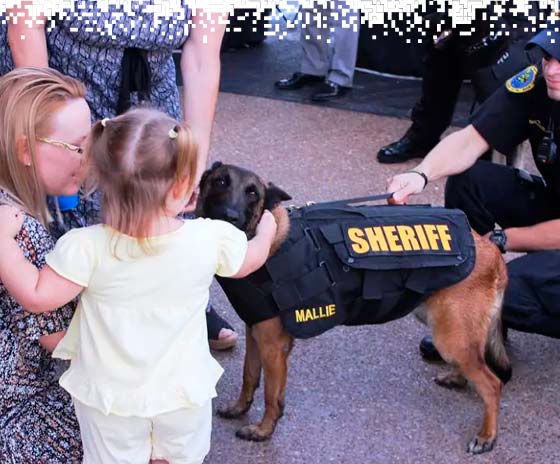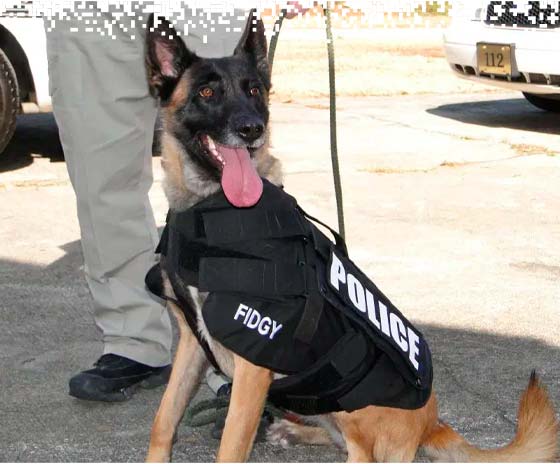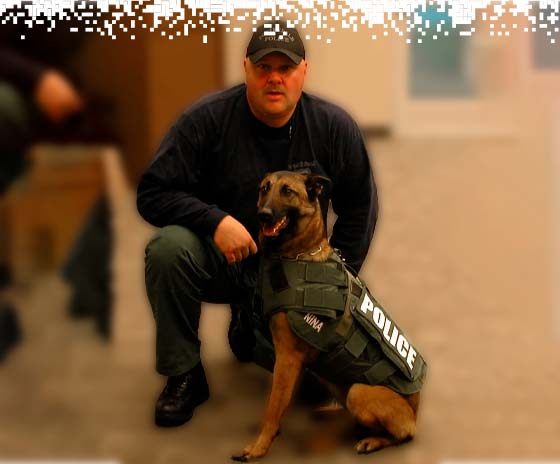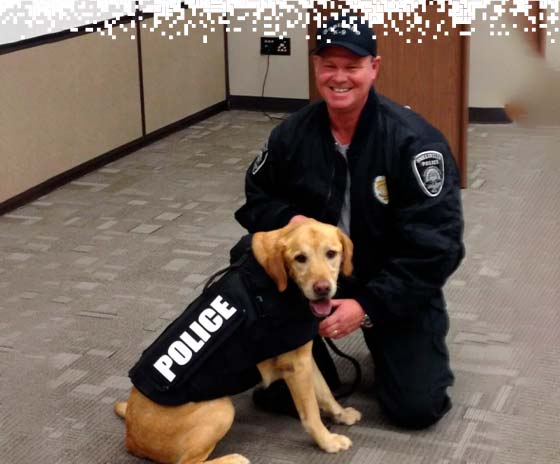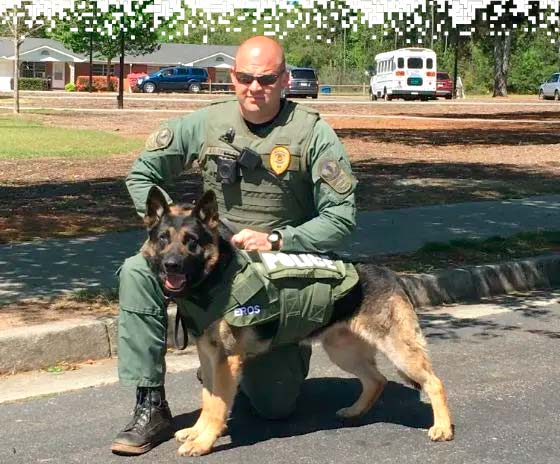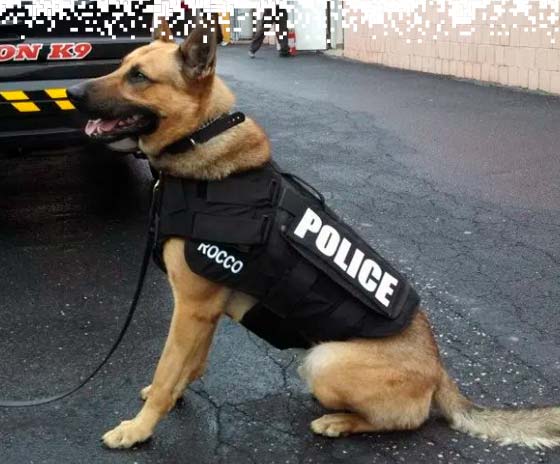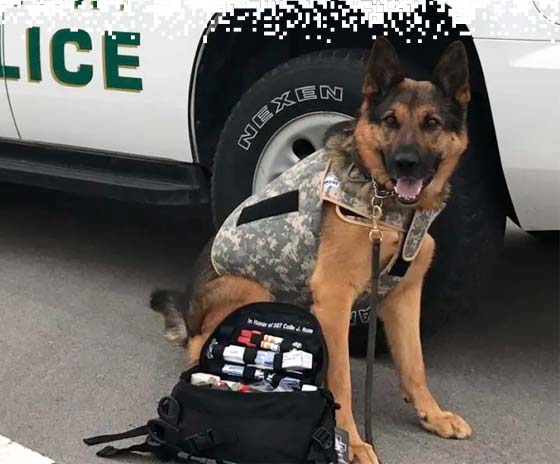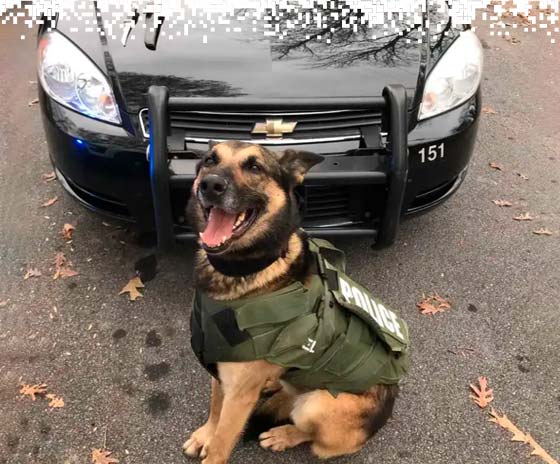 ---