Dogs have been used by the military and in wars as far back as Xerxes' invasion of Greece in 479 BC. They have also been used informally by law enforcement personnel to guard piers and docks and track down outlaws as far back as the middle ages. Fun fact: in the late 14th century, bloodhounds were used in Scotland. These dogs were called "Slough dogs," which later became the word we know as "sleuth." However, it was not until the late 19th century that trained dogs were used as a formal part of law enforcement.
Modern-day police dogs can trace their training back to Ghent, Belgium, where a shortage of police officers led the police commissioner to ask the Mayor for dogs as there was no money for additional men. The policemen trained these dogs to support the force with local law enforcement; thus, the first canine training program was born. News of the Ghent program spread across Europe. As a result, Germany began experimenting with dog breeding and creating training programs to support police work. The Germans selected the German Shepherd as the ideal breed for police work and opened up their first dog training school in 1920; dogs were trained in obedience to their officers and tracking and attacking suspects. Belgian Malinois were later added to their program.
News of the police dog training programs spread across the sea. In the early 1900s, the New York Police Commissioner sent Inspector George R. Wakefield to study the Belgian training program. Wakefield returned to New York with five Belgian sheepdogs for operation and breeding.
The first American canine workforce at a police department was established in New York but had moderate success. The dogs were trained to attack anyone not in a police uniform. While on patrol, they would tackle anyone out at night and bark until their handlers arrived. Over the next several decades, law enforcement police dog programs had varied success. It wasn't until the 1950s, when Baltimore's police department's K9 program garnered national attention, that police dog programs became more popular. By the 1970s, the use of police dogs in law enforcement had become more mainstream.
K9 Breeds Used By Law Enforcement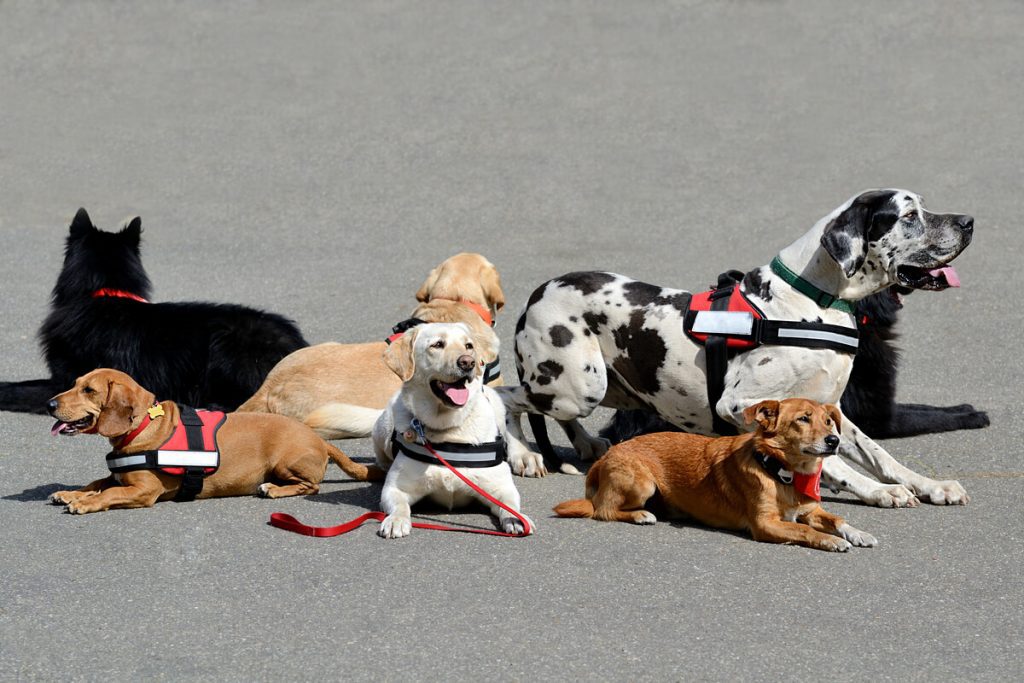 Popular breeds of police dogs used by law enforcement include German Shepherds, Belgian Malinois, Bloodhounds, and Labrador Retrievers. In addition, law enforcement officers also use breeds that include Akitas, Boxers, Doberman Pinschers, Golden Retrievers, and Beagles.
The type of dog used often depends on the kind of work the K9 will perform. Police dogs are trained for specialized tasks such as apprehending and attacking suspects or detecting narcotics, explosives, and firearms. In addition, dogs used by law enforcement are trained to either be "single purpose" or "dual purpose." Single-purpose dogs are used for personal protection and tracking, whereas dual-purpose dogs also serve as detection dogs. Belgian Malinois, German Shepherds, Golden Retrievers, Labrador Retrievers, and Bloodhounds are also commonly used as search and rescue dogs to help law enforcement locate suspects or find missing people. For more information on K9 breeds, check out this article.
How to Help K9s Used in Law Enforcement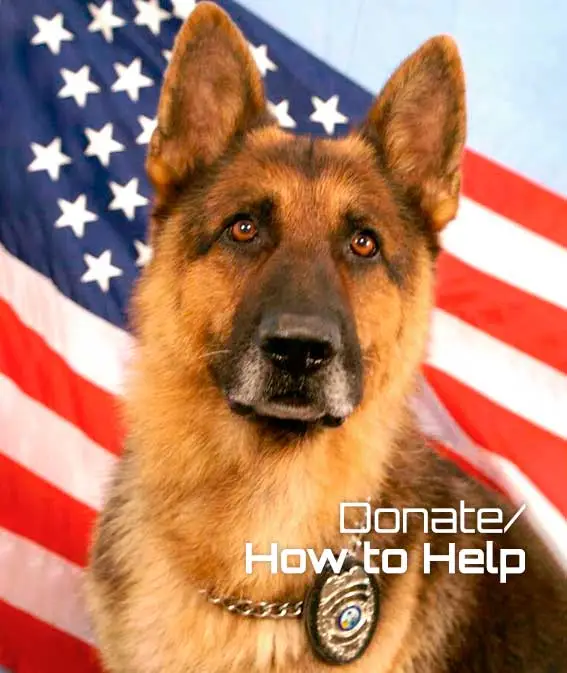 Today, it is estimated that in the U.S., there are about 50,000 active police dogs. That's a long way from the five puppies brought back from Belgium! These dogs support local law enforcement by protecting officers and civilians from crime and illegal activities. Help us protect them by donating to Project Paws Alive. In most cases, K9 handlers must personally pay for their K9 partner's needs and safety equipment. With your donation, we can provide K9 protective vests, K9 First Aid kits, K9 cooling vests, and K9 vehicle heat alarms to the handlers across the country that need them. Unfortunately, many agencies cannot accept direct donations from the public, businesses, or even private resources, which is why Project Paws Alive exists.
We believe all Law Enforcement, Fire, Search & Rescue, and Military K9s should be afforded the same lifesaving protection as their human partners. These highly trained K9s dutifully protect and serve us daily; we believe they should be protected in return. Please help us by making a donation here.
Sources:

https://en.wikipedia.org/wiki/Police_dog

https://www.3dk9detection.com/news/what-do-police-k9-dogs-do